Many customers see a product in the furniture store. The first sentence is to ask if the whole solid wood has heard a negative answer and turn away. In fact, this is the reason for the lack of understanding of modern panel furniture.

Modern panel furniture corresponding to traditional solid wood furniture, the most commonly used medium-density board centered on artificial boards, wood fiber or other plant fiber as raw material, resin and other adhesives, artificial high temperature and high pressure Plate. In terms of materials, MDF is dense in texture, large in thickness and density, large in weight-to-weight ratio, low in moisture content, and not easily deformed. It is the most versatile high-quality furniture sheet in the world. From the aspect of the veneer, the natural veneer is not only natural and beautiful, but also has a certain thickness (0.3-0.6mm), which has a good maintenance effect on the home.

Therefore, solid wood edge sealing and veneering are the highest level of plate furniture, even if imported high-grade European furniture. Solid wood is generally only used in small parts such as wood strips and edge seals. On the other hand, whether it is radical furniture or modern furniture, the wood used has obvious high, medium and low grades due to factors such as its material, texture and resources. Low-grade solid wood is not as valuable as high-grade veneer. In particular, many medium and low-grade solid woods have a great chance of deformation and bursting due to the fact that the dewatering process is not enough (the wood for furniture usually requires kiln drying and the relative moisture content is below 10%-12%). And high-end solid wood furniture is often expensive.

In short, the biggest advantage of the plate type is that the mechanical properties are generally superior to solid wood. The reason why customers have this kind of mentality is not completely wrong. There is no aldehyde and no plate.

Objectively speaking, from the perspective of "environmental protection", the VOC content of solid wood is much lower than that of slabs. From the perspective of "global environmental protection", the use of plates at a certain level to alleviate resource constraints is conducive to sustainable development.

PROFESSIONAL DIFFERENCE - The name says it all: TOALLWIN. We`re addicted to this stuff! Being the master grillers that we are, we bring you a premium heavy duty stainless-steel bbq set. With our beautifully crafted grilling accessories, not only will you be a master of the grill, but you`ll look like one too!

PREMIUM QUALITY STAINLESS STEEL - Our BBQ grill set provides 4-19 pieces of stainless steel tools for BBQ, grilling, kitchen cooking or outdoor kitchen. The premium stainless steel materials never rust or crack.

SUPREME CLEAN - No matter how gruesome the battle for your weekend grilling warrior, clean up is easy with our dishwasher safe grilling tools.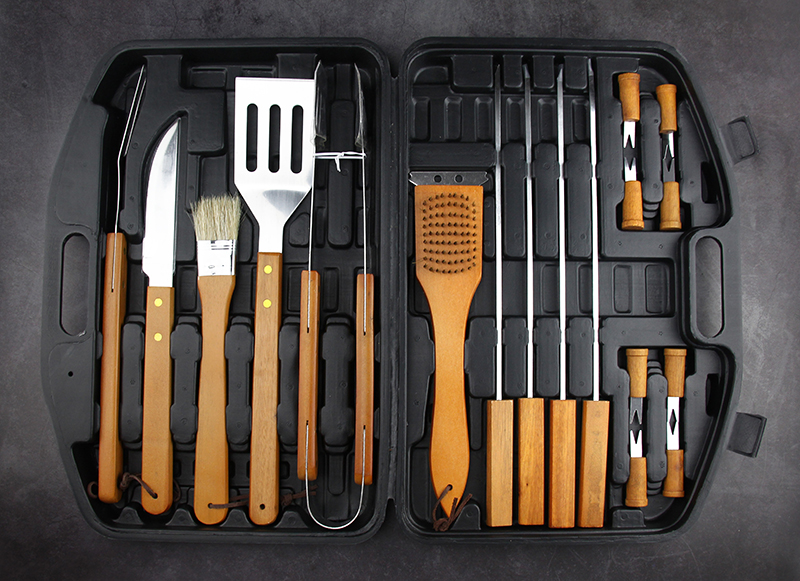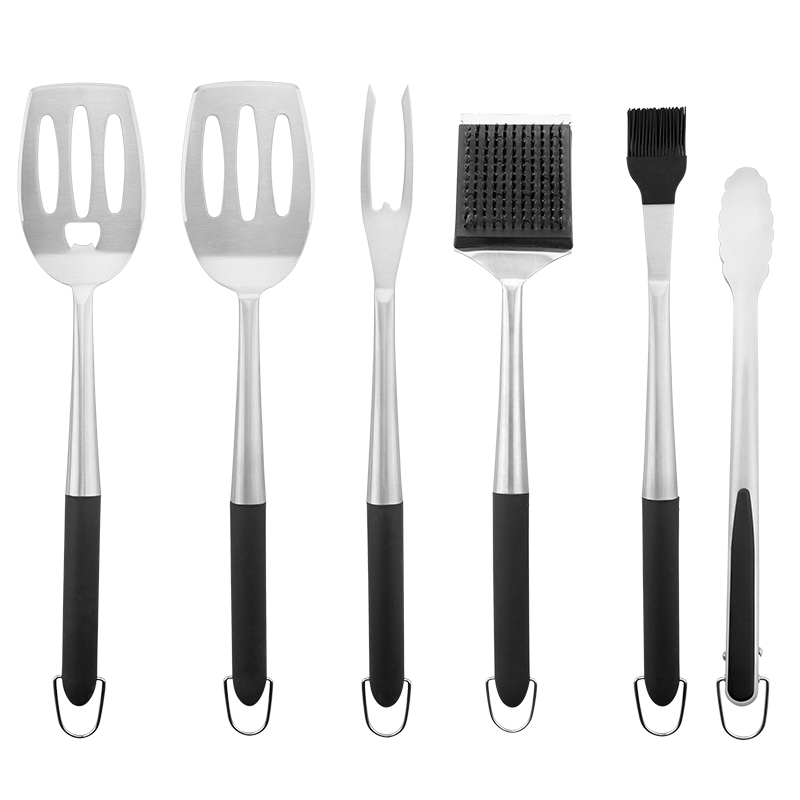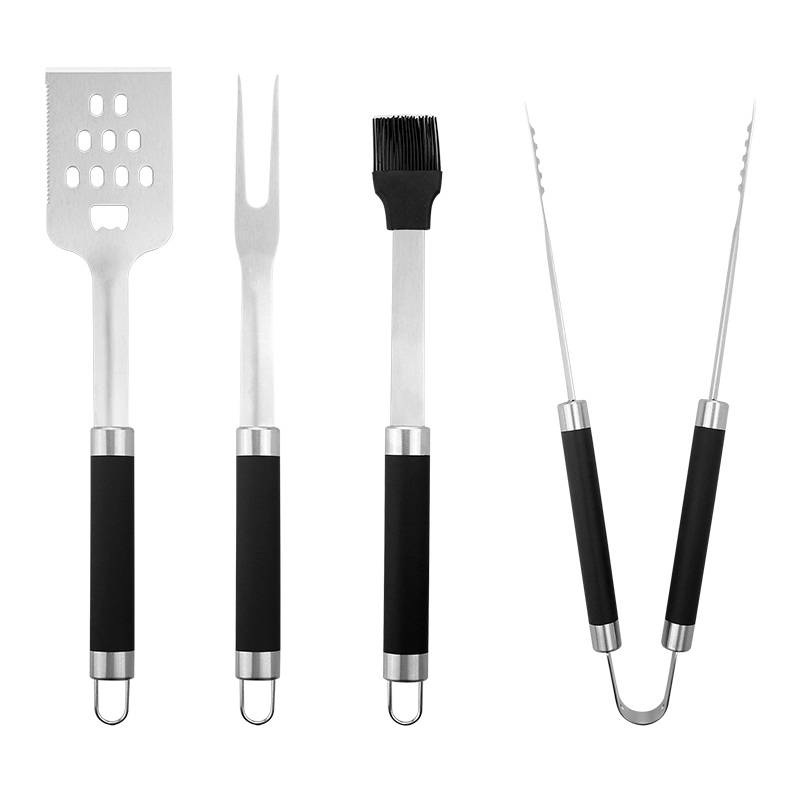 Grill Tools,BBQ Grill Tools,Wooden Handle Grill Tools Set,Grill Accessories

YANGJIANG TOALLWIN TRADING CO., LTD , https://www.kitchenknife.de