Shanghai Haozhuang Instrument Co., Ltd. developed the LNB brand anaerobic incubator, which is energy-saving and environmentally friendly, leading the country. It is divided into four parts: anaerobic chamber, transmission cabin, bare hand sleeve operation hole, gas circuit and circuit control system.

1. Anaerobic chamber: The mechanical forced convection of the inner cavity and the positive pressure of the inner cavity can achieve stable and uniform state of constant temperature, humidity control, deoxygenation, and biological detoxification.

2. Transmission cabin: A compact cylindrical design is used to easily transfer samples with one person and one hand.

3. Bare-hand sleeve operation hole: No need for vacuum / nitrogen replacement process, both hands can go straight in and out of the inner cavity anaerobic.

4. Control system: all-round real-time status self-checking alarm function to ensure the normal operation of the equipment.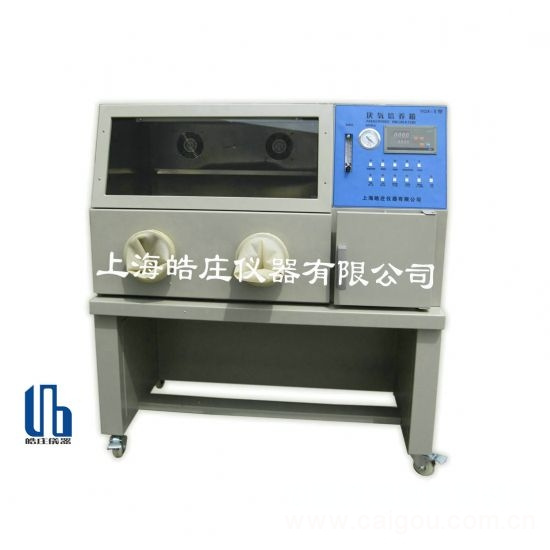 Design: 1. The small and compact shape is very suitable for crowded and complicated microbiology laboratory. 2. The operation is simple, the operation of both hands in and out and sample transfer do not need to be vacuumed and filled with nitrogen. The temperature, humidity, anaerobic state of the cavity, biological waste gas treatment, etc. are all completed automatically. 3. Operation with bare hands to avoid discomfort caused by heavy full gloves. 4. The first ergonomic operation hole side angle design to reduce occupational damage caused by long-term operation. 5. The standard components are complete, and the user's standard procurement is basically "zero" and additional procurement concerns are basically achieved.

Installation Precautions

1. The whole machine should be placed in a place where the temperature difference is small and the operation is convenient. Avoid direct sunlight and away from heating equipment. Place it steadily.

2. Place the mixed gas cylinder and nitrogen cylinder steadily, and install the pressure reducing valve (including pressure gauge) respectively. Placed in place.

3. Connect the gas path and check the gas path. To prevent air leakage, if necessary, use adhesive sealant at each connection.

Scope of application

The product is a special device that can be used for cultivating and operating bacteria in an anaerobic environment. It can cultivate the most difficult-to-grow anaerobic organisms, and can avoid the risk of death due to exposure to oxygen when anaerobic organisms are operated in the atmosphere. Therefore, this device is an ideal tool for anaerobic biological detection and scientific research. Structure and function: This type of product is generally composed of constant temperature cultivation room, anaerobic operation room, sampling room, gas circuit and circuit control system, box rack, bottle rack, melted wax sterilizer and other parts. Due to the problem of inconvenient use and operation of this structural design, the anaerobic work station has brought forward revolutionary changes to the structural design of the anaerobic work station in response to the operator's many needs for use experience.

Relying on modern science and technology, Shanghai Haozhuang Instrument continuously improves product quality and launches new products to keep it synchronized with international standards. The products are exported to all parts of the country, and have won the trust of users with excellent quality and perfect service. The employees of the company always pursue the enterprise spirit of "unity, truth-seeking and innovation", with the purpose of "user first, quality first, reputation first", we sincerely welcome new and old customers to patronize, develop together and create brilliant!

Pet Bottle Price,Cosmetic Spray Bottle,Empty Cosmetic Bottles,Empty Cosmetic Spray Bottles

GuangZhou ShenRuo Plastic Manfacturing CO.,Ltd , https://www.cnbottle.com