In August of this year, I went to Africa for a sightseeing tour to experience Egypt's ancient civilization and modern people and experience South Africa's natural landscape and cultural atmosphere. Visited the ancient city of Luxor in Egypt, the seaside resort holy Hughada, the capital city of Cairo; Cape Town, the capital of South Africa; Johannesburg, the largest city in South Africa, visited cultural relics, museums, art galleries, important buildings, natural scenery and animals. Protected areas and other historical and cultural landscapes. In addition, visits and purchases of local native craft products during the trip are also one of the highlights of this trip. Every time you visit a new place, you must go to some crafts, souvenirs, gift shops, and sightseeing spots for arts and crafts stalls to watch and buy local ethnic groups. The unique native craft products are reserved for commemoration or giving away relatives and friends. When shopping abroad, it is absolutely inseparable from the packaging. This article will give a brief introduction to the sales and packaging of handicrafts and foods that African countries have seen.

The first impression that all handicrafts, tourist souvenirs, gifts, gem-processing factory stores, and galleries, etc., that are seen across the country on both sides of the road are the sales scene of the handicrafts and crafts, is that the places where they are visited are all displayed directly and with local characteristics. The arts and crafts, sales are relying on the product's own unique artistic charm and price charm to attract customers to buy freely. Larger-scale self-selected stores are generally more reasonable than the price tag, shopping does not bargain, in fact, people who do not understand the market to shop more at ease. However, some tourism product stores can also offer discounted prices, but the price is relatively high. The products sold in stalls can generally be counter-offered, and some local crafts can even be reduced to nearly half price, which is relatively cheap. If the time condition allows comparison of several homes, it will have a good idea. No packaged products have been seen on the shelves of all arts and crafts stores. After the customer selects products for payment, they can only be carried by special persons or cashiers according to the nature and size of the products. The protective and practical packaging of the body, compared with the value of the product, the cost of packaging is minimal. Even if a few hundred thousand dollars (one Egyptian pound is equivalent to 1.4 yuan and one yuan is equivalent to 1.3 yuan), it is also a simplified package suitable for travel. It is completely unnecessary to rely on packaging to promote sales of goods and increase added value, fully reflecting the traditional instinct of product packaging.

The characteristics and packaging methods of the handicrafts of the two countries

Egypt is located in the northernmost part of Africa and spans the ancient civilization of Asia. It has crystal craftsmanship with obvious local characteristics, mainly including historical figures such as Pharaohs, kings and queens in Egyptian history, animal mythological allusions, pyramids, and human face monsters. Such as the theme of the mask, stone carving, stone carving, painted copper plate, grass painting (with a local plant seed bar, peeled and then pressed into a special type of paper produced by the inner core of gold and silver color paintings). Its packaging is based on the type of product and shape differences and adopt different protective packaging methods, masks and stone carvings, stone carvings and other crafts generally use paper or air bubble plastic film body wrapped adhesive seal; copper painted hanging plate directly installed Envelope-type paper bags, together with easy-to-carry plastic film shopping bags; grass paper paintings are packed in transparent plastic film bags or rolled up into square or round paper-tube sleeve packaging boxes.

The Republic of South Africa is located at the southernmost tip of Africa. Along the Atlantic Ocean and the Indian Ocean coast, it is famous for its good ecological and natural environmental protection. Its crafts are processed from natural materials that are rich in local conditions and form an irreplaceable country in other countries and regions. Crafts advantage features. Such as carving and painting of ostrich eggs and ostrich feathers and ostrich leather crafts; colorful glittering translucent gemstones of various colored jewelry and furnishings; quite South African national characteristics of wood carving masks, black heart wood carved local characters and animal theme furnishings; A variety of animal horny material processing canes, rakes, spoons and other decorative and practical technology crystal; shell ornaments and painted all kinds of natural gourd, rattan weaving all kinds of color enamel and hanging plate, wild hard fruit and stone processing Bracelets, as well as ivory jewelry, chopsticks, ceramics and fabrics and other handicrafts, are generally reasonably affordable. South Africa is also famous for producing diamonds, but it must not be a popular product. Most people just look at it. South Africa's various jewelry and ostrich eggs crafts generally use soft white paper wrap or match cartoon carton boxes, and other furnishings and crafts are more use of bubble plastic film wrapped, adhesive fixed seal. All crafts, regardless of price level, will adopt protective packaging that is suitable, economical, convenient to travel, small and unpretentious. Only in the food store can you see foods and drinks packaged in a variety of color boxes similar to ours. All of the product packaging feels natural and practical, and it is difficult to find a huge volume of luxury like the gifts and supplements in our country. package.

Some thoughts about product packaging

I have visited Western Europe, Northern Europe, Russia, Malaysia and other countries and regions to inspect the sales and packaging of goods. This time I have the opportunity to shop around Africa and see the packaging. I can see that when I see foreign packaging, I can't help with the packaging of domestic products. The situation is linked and some comparisons are made. Finding (10) the difference leads to some impressions. The packaging itself is adapted to the actual needs of people for the transfer of materials and consumer products, and is naturally produced and developed. With the changes in the automation of modern commodity production machinery, standardization and marketing competition, as well as the improvement of people's material and cultural living standards and consumption patterns. Commodity packaging is also developing and changing at the same time. However, the instinct for packaging is always inseparable from the main body of the packaging service and the person who uses the product.

The basic function of modern commodity packaging is still to protect the circulation of products, to facilitate the production, storage, transportation, and consumption of products. It is, then, to reinforce the function of accurate and rapid delivery of product information. The packaging must be different from people's repeated use of the door-to-door appliances. Once the packaging has fulfilled its mission of protecting and transferring the goods, it will become useless waste and need to be recycled. Therefore, the relationship between packaging and products must never be reversed. Mature and sensible consumers buy products through packaging, and wealthy and ignorant customers purchase luxurious overpacks. Relatively speaking, the domestic handicraft packaging situation and the international market are still relatively normal, and it is difficult to find over-luxury and over-packaging products such as gifts and supplements in domestic stores abroad. A little bit of the product, deliberately empty the packaging to do a lot of high-end materials, colorful color printing bright eye-catching, some of the goods packaging costs even exceed the value of the product itself, remove the products, leaving the luxury of exquisite packaging It's useless, it's a pity to lose it, and it's ultimately abandoned as waste. It's a huge waste. Some people have calculated the "six small pieces" of domestic hotels (hotels) (namely one-time consumption of toothbrushes, toothpaste, soaps, bath liquids, shoes, combs, and their packaging). One year's consumption is more than 400 million yuan, and they are manufactured artificially. A large amount of beautiful packaging waste, polluting the ecological environment and the integrity of people's hearts. I do not know how much my country's annual over-packing in the luxury overwhelming plant 29, how much money, material and financial resources? Why in our population of such a very affluent, not very long after the reform and opening up, actually quickly make gifts and supplement packaging The development deviates from the essential direction of product packaging and goes astray, creating the prevailing deceptive atmosphere of deceptive packaging. Why is this happening? This suspicion is related to the lack of business ethics and business management concepts of some companies and the inefficient management of product packaging.

How to eliminate and control the unfavorable situation caused by excessive packaging of goods in our country requires our managers and producers and operators, packaging developers, consumers, and the concept of integrity between society, companies and consumers. The concept of social resources and environmental protection. As well as the concept of consumption, the team really rethought.

Improve the correct recognition of goods packaging, speed up the packaging legislation and strengthen the management of commodity packaging, the development of goods and packaging design, production, application, processing, etc. to the right of the normal and harmonious development of the track.

Source: Packaging News

Product Features

Hollow Braid Rope is also called Ski Rope, water SKI Rope , pp hollow braid rope. Constructed of 8, 12 or 16 strands, hollow braided rope is the same as the diamond braided rope on the surface, but is coreless. Because it does not have a core, it makes it easy to splice. Hollow braided rope is braided into a circular pattern with half of the strands going clockwise and the other half going counter clockwise. The strands can interlock with either twill or plain weave.

This strong, easy-to-splice polypropylene rope is one of the most versatile and economical ropes available today. It floats and has great resistance to UV light, oil, abrasion, marine growth and most common chemicals. It is made of pp monofilament fiber. Hollow core provide a high knot retention.
| | |
| --- | --- |
| Size | 1/8" 3/16" 1/4" 5/16" 3/8" 1/2" 5/8" 3/4" (3mm-20mm) |
| Length | 500' 1000' 3000' |
| Colors | Yellow, White, Black, White with Green Tracer |
| Package | Hank, Reel, Color, Poly bag, Coil Size |
| Key Words | Hollow Rope; Fishing rope; Water Skiing Rope |
| Usage | Water skiing sports; Canoe, Drifting inflatable boats, Speedboats, Equips on water |
Product Application
Water skiing
Outdoor sports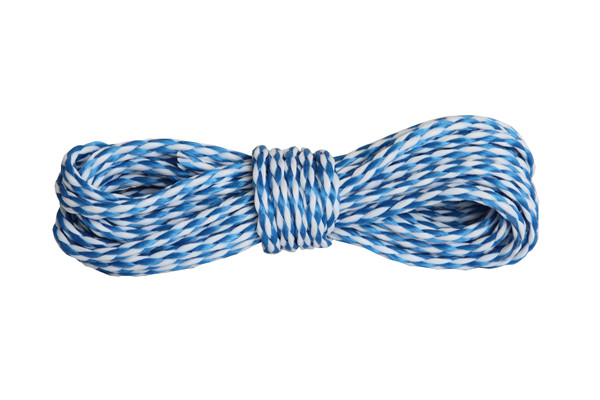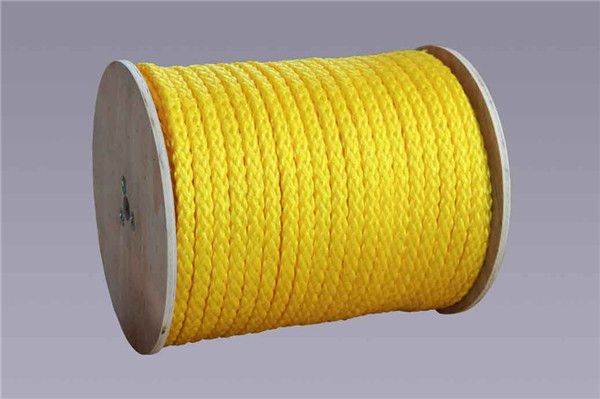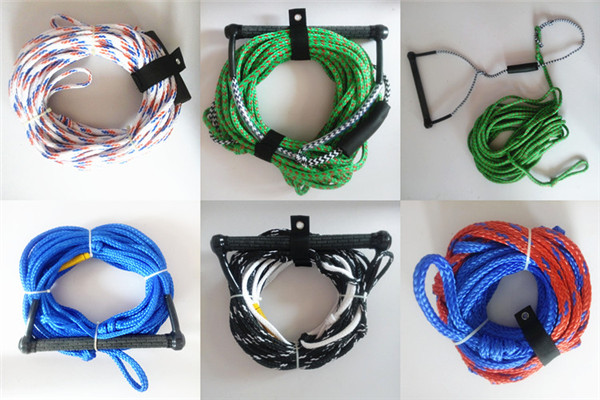 FAQ:


Q: How about payment terms?

A: 30% TT deposit + 70% TT against the B/L copy within 3 days.

Q.:What about the lead time?

A: We need 3-7 days to get the samples ready, for bulk goods, it will cost 15-60days,up to the quantity.



Hollow Braid Rope
Hollow Braid Rope,PP Hollow Braid Rope,Hollow Braid Polyethylene Rope,Hollow Braid 8 Strand Rope
ROPENET GROUP CO.,LTD , http://www.cordnet.com