(18) Click 【Move tool】 in the toolbox and drag the LOGO material into the effect graph, as shown in Figure 10-51.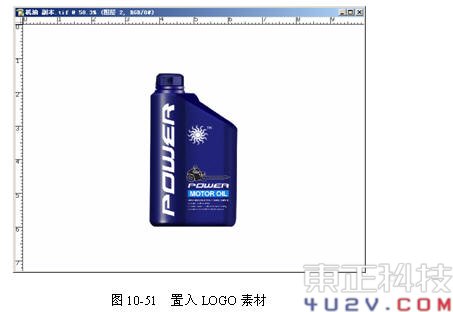 (19) Set the foreground color to "C:1, M:53, Y;99, K:0", as shown in Figure 10-52. Fill in the [Background] layer, execute [Filter] → [Rendering] → [Light Effect] command in the menu, and select "Full Light Source" for the light type, as shown in Figure 10-53. Then click the button to complete the setting. The effect is shown in Figure 10-54.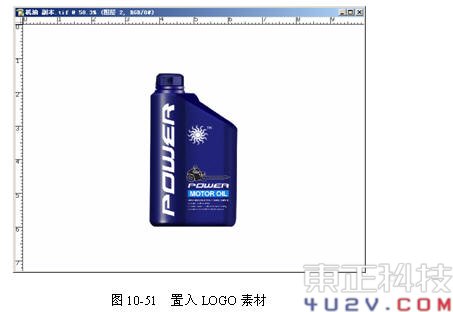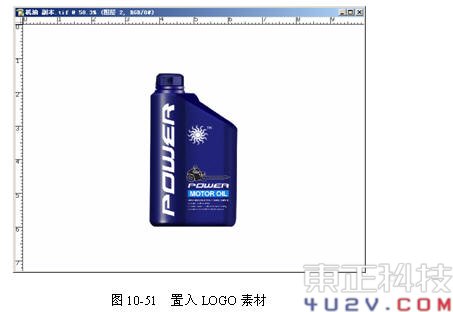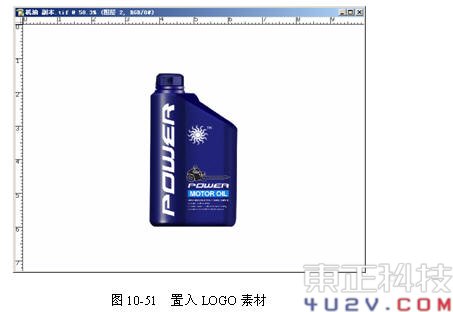 (20) Select [Move tool], hold down Alt key to move the copying 3D effect image, press Ctrl + T key to perform [Vertical flip], and then click [Add Vector Mask] below the [Layer] panel to add the layer Mask, as shown in Figure 10-55. Select [Gradation Tool] and drag the linear gradient from top to bottom to make the package reflection effect, as shown in Figure 10-56.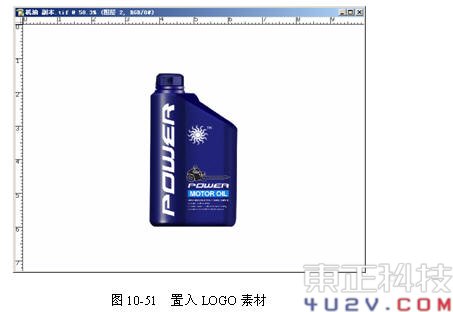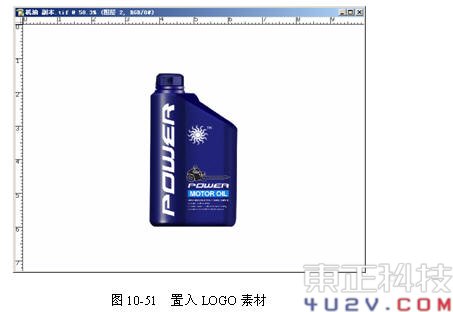 (21) Use the same method to make two other plastic bottle packages in the screen, as shown in Figure 10-57. Finally, select the [File] → [Save] command in the menu, and name the file "Package Stereoscopic Effect Image" to save it in PSD format.


10.3 Summary

This chapter mainly introduces the process of making plastic bottles from layout to color separation. Through learning, readers can master the tools and menu commands of CorelDRAW 12 and Photoshop CS software, as well as familiar with the stencil printing Plate -making process and color separation steps, as well as the production of complex plastic bottles and packaging three-dimensional renderings. According to the information provided on the CD-ROM, readers can design and produce a set of lock-type personal series packaging.



Author: Orthodox Technology
Source: Beijing Kehai Electronic Publishing House

(a) (b) (c) (d) (e) (e) (e) (e) (h) (h) (t) (eleven)




Basic White Bowl , Cereal Bowl , Rice Bowl , Salad Bowl ,Serving Bowl , Pasta Bowl , Soup Bowl , Square Bowl , Round Bowl

Different material : Normalwhite porcelain ,high white porcelain

Different Shape : Round, coupe, square ,irregular shape ,

Different size : 4 inch , 5 inch , 5.5 inch , 6 inch--

Dishwasher and microwave safe, durable and easy to care for,

With CIQ, SGS, CIQ and LFGB certificate

Welcome OEM and accept your own band and design.

We can make different combination of Dinnerware Sets as your equirement.

Can be single pieces ,sets , pack 4 ,pack 6

Different packing: bulk packing, gift color box, Mail Box, PDQ, Pallet packing, IKEA packing.

Payment terms: T/T or L/C

Delivery date: 45 days

Accept OEM and your own brand and design

Samples are available.

MOQ: 1000 pieces for bulk item, gift box sets is 600 sets

Mixed order is accepted.

Any more question, please contact our customer service.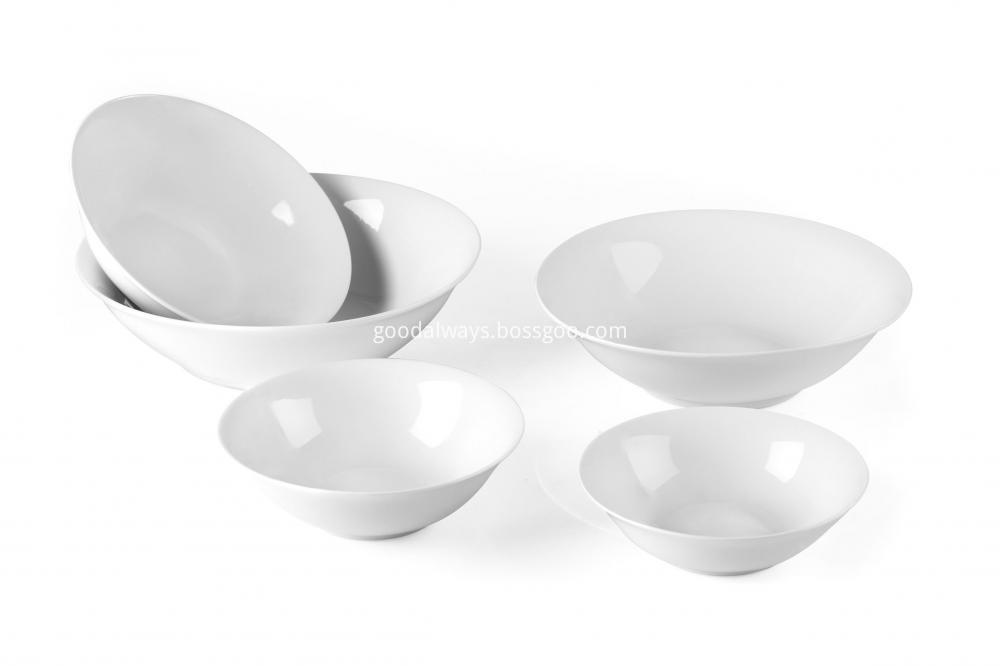 Porcelain-White Bowl,Porcelain Bowl,White Bowl
Shenzhen Good-Always Imp.& Exp.Co.Ltd , http://www.good-always.com